Atlas of Social Innovation
The book series Atlas of Social Innovation, edited by Jürgen Howaldt, Christoph Kaletka, Antonius Schröder and Marthe Zirngiebl, portrays experiences, theoretical approaches and empirical findings in the field of social innovation, providing different regional examples and disciplinary approaches. Both the first volume "Atlas of Social Innovation – Practices for a Better Future" published in 2018, and the follow-up volume "Atlas of Social Innovation – 2nd Volume: A World of New Practices", published in 2019, bring together leading experts in the field. With a total of 105 short and concise articles, the two volumes offer practitioners, policy-makers, and scholars insights into current developments in the research field and links to other research traditions. The two books present social innovation in different regions of the world and in different policy fields, and provide a unique portrait of experiences, theoretical considerations, and lessons learned about social innovation. In doing so, they transcend the boundaries of individual regions as well as disciplines.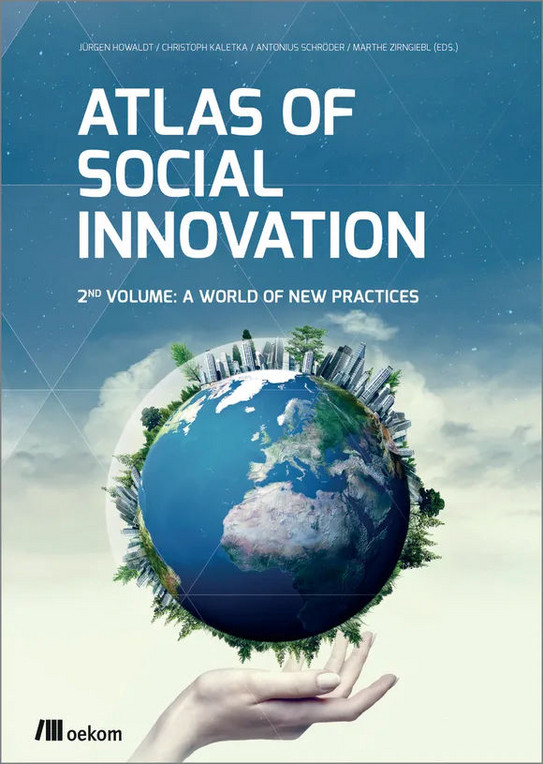 The accompanying Homepage invites users to download the entire book as well as individual articles or to submit suggestions for future articles and new cases of social innovation. The mapping of more than 1,000 cases of social innovation created in the SI-DRIVE project can also be experienced in an interactiv worldmap.
Contact person for further questions: Marthe Zirngiebl (marthe.zirngiebltu-dortmundde).
Location & approach
A2:
Exit 13 (Kreuz Dortmund Nord-Ost), direction Derne/Schwerte (B236), 1st exit direction Dortmund-Eving, next traffic lights turn right (Kemminghauser Str.), after 2.7km turn left (Evinger Str./B 54), after 1.1km traffic lights turn left (Deutsche Straße), after 500m on the left is the Evinger Platz.
A40/B1/A44:
From the Bundesstraße 1 (extension A40 or A44) to the intersection B1/B236 direction Lünen, 3rd exit direction Dortmund-Eving.
A45:
Exit Dortmund Hafen, turn left until the intersection Münsterstraße (B54), direction Eving, after about three kilometers turn into Deutsche Straße.
You can download an enlarged general map here
From Dortmund Airport, it takes just about 20 minutes to get to Dortmund Central Station by AirportExpress and from there to the university by subway (U-Bahn) 41. The stop is "Zeche Minister Stein". A wider range of international flight connections is offered by Düsseldorf Airport, about 60 kilometers away, which can be reached directly by S-Bahn from the university station. From there, you can get directly to Dortmund Central Station.
From Dortmund Central Station, take the U 41 light rail (direction Brambauer / Brechten). The stop is "Zeche Minister Stein". The Minister Stein Center is located on the right in the direction of travel of the streetcar.
You can find an overview map here.