The library of the Social Research Centre is a service facility for the researchers of the Institute.
The book stock is expanded on the basis of the current needs of the Institute's researchers. This results in the special feature that the stock is not comprehensive, but on the other hand it also contains rare books.
Further information on the library
Contact:
Silke Peter-Golfmann
E-Mail: bsfs.ubtu-dortmundde
Tel.: +49 231 / 755 - 90203
Fax.: +49 231 755 90205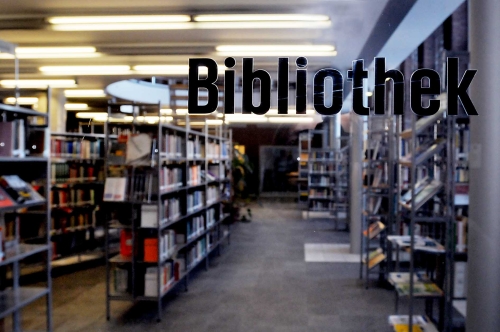 Location & approach
A2:
Exit 13 (Kreuz Dortmund Nord-Ost), direction Derne/Schwerte (B236), 1st exit direction Dortmund-Eving, next traffic lights turn right (Kemminghauser Str.), after 2.7km turn left (Evinger Str./B 54), after 1.1km traffic lights turn left (Deutsche Straße), after 500m on the left is the Evinger Platz.
A40/B1/A44:
From the Bundesstraße 1 (extension A40 or A44) to the intersection B1/B236 direction Lünen, 3rd exit direction Dortmund-Eving.
A45:
Exit Dortmund Hafen, turn left until the intersection Münsterstraße (B54), direction Eving, after about three kilometers turn into Deutsche Straße.
You can download an enlarged general map here
From Dortmund Airport, it takes just about 20 minutes to get to Dortmund Central Station by AirportExpress and from there to the university by subway (U-Bahn) 41. The stop is "Zeche Minister Stein". A wider range of international flight connections is offered by Düsseldorf Airport, about 60 kilometers away, which can be reached directly by S-Bahn from the university station. From there, you can get directly to Dortmund Central Station.
From Dortmund Central Station, take the U 41 light rail (direction Brambauer / Brechten). The stop is "Zeche Minister Stein". The Minister Stein Center is located on the right in the direction of travel of the streetcar.
You can find an overview map here.