Health
What does the changing world of work mean for enabling healthy work?
Health is a state of physical, mental and social well-being. It is not defined only by the absence of disease. Ambivalences associated with changes in the world of work at the level of work activities lead to an increasing relevance for the preservation and promotion of work-related health. In this sense, prevention extends not only to the avoidance of risks, accidents and disease, but also to the preservation and strengthening of individual resources and the management of mental and physical stress. A particular challenge in this context is dealing with flexible forms of work outside the company.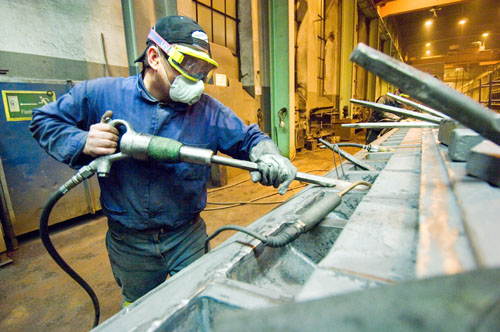 The subject and goal of our research is to develop requirements, possibilities and concepts for a health-promoting work design.
Guhlemann, K. (2020): Prävention 4.0 im Prozess digitaler Arbeitsgestaltung. In: Georg, A., Guhlemann, K.; Peter, G. (Hrsg): Humanisierung der Arbeit 4.0. Prävention und Demokratie in der digitalisierten Arbeitsgesellschaft, Hamburg: VSA.
Georg, A.; Guhlemann, K. (2020): Arbeitsschutz und individuelle Gesundheitskompetenz. Perspektiven der Prävention von Arbeitsintensivierung in der "Arbeit 4.0". WSI-Mitteilungen 1/2020: Schwerpunktheft "Arbeitsintensivierung – ein Merkmal der modernen Arbeitswelt?".
Guhlemann, K., Georg, A. (2019): Wirksamkeit von Arbeitsschutzstrukturen in der flexibilisierten Arbeitswelt, in Kock, K. (Hrsg.): Arbeit erforschen und gestalten. Ein Querschnitt durch die Arbeits­forschung in der Sozialforschungsstelle Dortmund. Beiträge aus der Forschung, Band 201, Dortmund: sfs, S. 24-35.
Janda, V.; Guhlemann, K. (2019): Sichtbarkeit und Umsetzung - die Digitalisierung verstärkt bekannte und erzeugt neue Herausforderungen für den Arbeitsschutz (baua: Fokus); Dortmund: Bundesanstalt fue Arbeitsschutz und Arbeitsmedizin (BAuA).
PDF-Download
Altun, U. et al. (2019): Künstliche Intelligenz für die produktive und präventive Arbeitsgestaltung nutzen: Hintergrundwissen und Gestaltungsempfehlungen zur Einführung der 4.0-Technologien; Heidelberg: Stiftung "Mittelstand - Gesellschaft - Verantwortung".
PDF-Download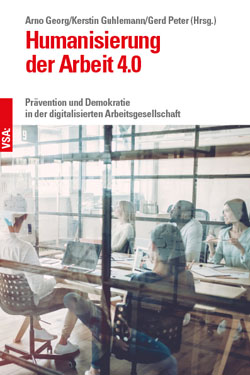 Location & approach
A2:
Exit 13 (Kreuz Dortmund Nord-Ost), direction Derne/Schwerte (B236), 1st exit direction Dortmund-Eving, next traffic lights turn right (Kemminghauser Str.), after 2.7km turn left (Evinger Str./B 54), after 1.1km traffic lights turn left (Deutsche Straße), after 500m on the left is the Evinger Platz.
A40/B1/A44:
From the Bundesstraße 1 (extension A40 or A44) to the intersection B1/B236 direction Lünen, 3rd exit direction Dortmund-Eving.
A45:
Exit Dortmund Hafen, turn left until the intersection Münsterstraße (B54), direction Eving, after about three kilometers turn into Deutsche Straße.
You can download an enlarged general map here
From Dortmund Airport, it takes just about 20 minutes to get to Dortmund Central Station by AirportExpress and from there to the university by subway (U-Bahn) 41. The stop is "Zeche Minister Stein". A wider range of international flight connections is offered by Düsseldorf Airport, about 60 kilometers away, which can be reached directly by S-Bahn from the university station. From there, you can get directly to Dortmund Central Station.
From Dortmund Central Station, take the U 41 light rail (direction Brambauer / Brechten). The stop is "Zeche Minister Stein". The Minister Stein Center is located on the right in the direction of travel of the streetcar.
You can find an overview map here.