GEFÖRDERT VOM FORSCHUNGSINSTITUT FÜR GESELLSCHAFTLICHE WEITERENTWICKLUNG (FGW)
TraDiLog
Transformation of paid employment through digitalization in logistics
Project results can be found on this subpage.
Duration: 01 September 2016 - 31 August 2018

The buzzword Industry 4.0 is the subject of current research in business administration, sociology, psychology and technology. In essence, it refers to the transformation of value chains through increasing digitalisation: The Internet of Things, cloud computing, the use of autonomous technology and the associated collection of numerous data (big data) are leading to changes in economic and work processes. Competitive and innovative pressures are driving up the requirements for close-meshed control, transparency and perfect interaction between all stakeholders in the value chain.

In this context, the spotlight is on the logistics sector: its high physical mobility and susceptibility to disruptions due to environmental influences, the associated time-critical component, the increasing customer expectation of flexibility and a high potential for automation are challenges that promise new and more efficient solutions through digitalisation. The TraDiLog research project focuses on the effects of this increasing digitalisation on working environments in procurement and distribution logistics. The focus is on questions at the interfaces between people, technology and organisations.
The research project identifies drivers of mechanisation and digitalisation of remote working in freight forwarding and logistics companies. In the context of these transformation processes, it is important to create a working environment for employees that enables them to develop their skills, stay motivated and ultimately work or remain productive. At the same time, organisations and their managers must establish and manage such an environment. One goal of the research project is to show how companies, employees and associations must react to the challenges of Industry 4.0.
In detail, the research focuses on the following opportunities and risks:
the potential gain or loss of autonomy among employees through the increasing use of technology, and the associated impact on employee motivation
the possible pressures and benefits of increasing mechanisation, for example in the form of increased work intensity, complexity and flexibility
the health consequences and associated skills needed to be acquired through training in order to maintain or improve productivity among employees
the ways in which organisations can respond to the challenges of the digitalisation of mobile-flexible work in order to secure and increase their competitiveness.
The insights gained will be
embedded in the theoretical discussion on the sociology of work and
recommendations for courses of action in practice (companies, associations, etc.). Furthermore,
a multi-level model will be developed that describes coordination and decision-making processes in the context of increasing digitalisation of mobile work.
In the project, we use a mix of methods from qualitative and quantitative research in the form of (short) interviews and (online) surveys in forwarding and logistics companies as well as in relevant institutions (associations, trade unions, business development agencies, etc.). Among other things, empirical results flow into the development of a multi-level model.
© Fabian Adelt​/​TU Dortmund
Marco Hellmann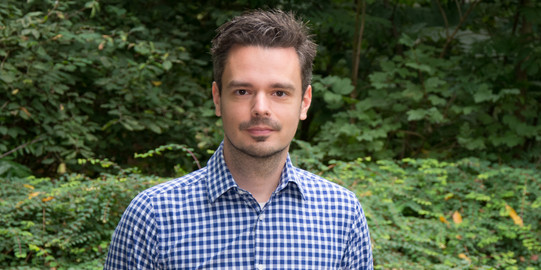 © Fabian Adelt​/​TU Dortmund
Jan Schlüter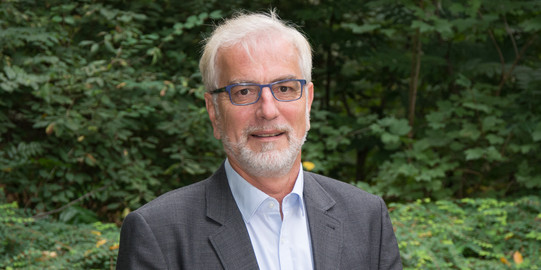 © Fabian Adelt​/​TU Dortmund
Prof. Dr. Johannes Weyer
Location & approach
A2:
Exit 13 (Kreuz Dortmund Nord-Ost), direction Derne/Schwerte (B236), 1st exit direction Dortmund-Eving, next traffic lights turn right (Kemminghauser Str.), after 2.7km turn left (Evinger Str./B 54), after 1.1km traffic lights turn left (Deutsche Straße), after 500m on the left is the Evinger Platz.
A40/B1/A44:
From the Bundesstraße 1 (extension A40 or A44) to the intersection B1/B236 direction Lünen, 3rd exit direction Dortmund-Eving.
A45:
Exit Dortmund Hafen, turn left until the intersection Münsterstraße (B54), direction Eving, after about three kilometers turn into Deutsche Straße.
You can download an enlarged general map here
From Dortmund Airport, it takes just about 20 minutes to get to Dortmund Central Station by AirportExpress and from there to the university by subway (U-Bahn) 41. The stop is "Zeche Minister Stein". A wider range of international flight connections is offered by Düsseldorf Airport, about 60 kilometers away, which can be reached directly by S-Bahn from the university station. From there, you can get directly to Dortmund Central Station.
From Dortmund Central Station, take the U 41 light rail (direction Brambauer / Brechten). The stop is "Zeche Minister Stein". The Minister Stein Center is located on the right in the direction of travel of the streetcar.
You can find an overview map here.