Funded by the German Research Foundation
DiscGo
Governance of the Discontinuation of Socio-Technological Systems

Duration: 01 November 2012–30 September 2015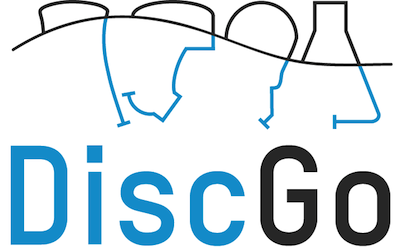 The purpose of the project is to better understand the governance of the dismantling of socio-technological systems. In the in­ter­na­tio­nal project network, we analyse technological politiy decisions that relate to the phase-out of established technologies (e.g., nuclear power, automobiles with combustion engines). With a view to the targeted termination of socio-technological systems, the project represents an alternative to traditional control research, which focuses primarily on the management of innovations.
Are there (cross-technological) commonalities regarding the termination of socio-technological systems and related control efforts? What patterns can be identified?
Which stakeholders are involved in the phase-out processes and how do they get involved?
Are the abandonment of diverse technologies and corresponding governance efforts influenced by national or transnational developments and stakeholders?
What opportunities and obstacles does the governance of discontinuation encounter?
To answer these questions, we use a combination of different methods, including case studies, network analyses and computer simulations.
The project comprises four teams in four countries, each responsible for a different case study:
Results of the "Automobility" sub-study
The core results of the "Automobility" sub-study can be found in the following publications:
Location & approach
A2:
Exit 13 (Kreuz Dortmund Nord-Ost), direction Derne/Schwerte (B236), 1st exit direction Dortmund-Eving, next traffic lights turn right (Kemminghauser Str.), after 2.7km turn left (Evinger Str./B 54), after 1.1km traffic lights turn left (Deutsche Straße), after 500m on the left is the Evinger Platz.
A40/B1/A44:
From the Bundesstraße 1 (extension A40 or A44) to the intersection B1/B236 direction Lünen, 3rd exit direction Dortmund-Eving.
A45:
Exit Dortmund Hafen, turn left until the intersection Münsterstraße (B54), direction Eving, after about three kilometers turn into Deutsche Straße.
You can download an enlarged general map here
From Dortmund Airport, it takes just about 20 minutes to get to Dortmund Central Station by AirportExpress and from there to the university by subway (U-Bahn) 41. The stop is "Zeche Minister Stein". A wider range of international flight connections is offered by Düsseldorf Airport, about 60 kilometers away, which can be reached directly by S-Bahn from the university station. From there, you can get directly to Dortmund Central Station.
From Dortmund Central Station, take the U 41 light rail (direction Brambauer / Brechten). The stop is "Zeche Minister Stein". The Minister Stein Center is located on the right in the direction of travel of the streetcar.
You can find an overview map here.