The Social Research Center presents research results from the eLLa4.0 project "Good Leadership and Work in the Sociodigital Transformation" at the 32nd RESER International Conference in Paris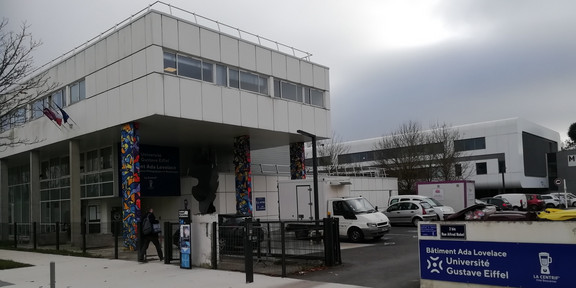 From December 8-12, the 32nd RESER conference on "Looking back to move forward: the past, present, and future of Service Science" was held at Gustave Eiffel University. In the session "Managerial consequences of work organization transformation", challenges of leadership in the context of digital transformation were discussed.
The European Association for REsearch on SERvices (RESER) is an association that has been bringing together researchers and practitioners (from public policy makers to corporate managers) for more than 30 years and actively participates in the dissemination of service science by organizing a congress that takes place each year at a different European university or research institute.
To the conference homepage
The 32nd RESER International Conference 2022 also focused, among other things, on leadership and management-related developments in the current production environment (co-production, service productivity, innovation measurement, social innovation, etc.). Experts from Germany, Denmark and Sweden.
To the Agenda
The presentation will show to what extent leadership is undergoing a functional change in which the service character is gaining importance over the instructional character. Furthermore, implications for the role of leadership, its tasks and competence requirements will be discussed.
To the abstract
Location & approach
A2:
Exit 13 (Kreuz Dortmund Nord-Ost), direction Derne/Schwerte (B236), 1st exit direction Dortmund-Eving, next traffic lights turn right (Kemminghauser Str.), after 2.7km turn left (Evinger Str./B 54), after 1.1km traffic lights turn left (Deutsche Straße), after 500m on the left is the Evinger Platz.
A40/B1/A44:
From the Bundesstraße 1 (extension A40 or A44) to the intersection B1/B236 direction Lünen, 3rd exit direction Dortmund-Eving.
A45:
Exit Dortmund Hafen, turn left until the intersection Münsterstraße (B54), direction Eving, after about three kilometers turn into Deutsche Straße.
You can download an enlarged general map here
From Dortmund Airport, it takes just about 20 minutes to get to Dortmund Central Station by AirportExpress and from there to the university by subway (U-Bahn) 41. The stop is "Zeche Minister Stein". A wider range of international flight connections is offered by Düsseldorf Airport, about 60 kilometers away, which can be reached directly by S-Bahn from the university station. From there, you can get directly to Dortmund Central Station.
From Dortmund Central Station, take the U 41 light rail (direction Brambauer / Brechten). The stop is "Zeche Minister Stein". The Minister Stein Center is located on the right in the direction of travel of the streetcar.
You can find an overview map here.